Car Seat Covers Buying Guide
27 January, 2022
by Jerry W.
Car seat covers provide protection for your seats, boost driving and seating comfort, and improve the vehicle's interior. It would be horrible if you got the wrong options. So how to pick the seat covers that fit your car best? Here's the guide to follow when buying seat covers for your vehicle.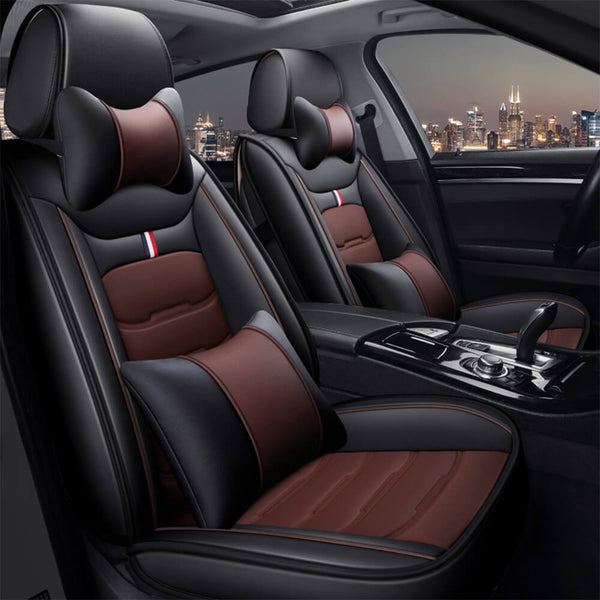 Purposes of Car Seat Covers 
The first thing to determine before buying seat covers is to know what purpose you want for them. There are mainly three categories based on the needs: those designed to protect the OEM seats, those used to cover damaged or worn-out seats, and those that can spruce up the car's interior. The first category asks for a perfect fit, while the third one emphasizes the styling and designs of the covers. 
Materials of Car Seat Covers
Car seat covers can protect the cloth or leather seating surfaces from dust, moisture, spills, stains, crumbs, pet hair, scratches, wear and tear. They can also offer a soft and comfy sitting experience.
Seat cover material is the first guarantee of these detailed functions. There's a diverse range of seat cover fabrics, including leather, faux leather, vinyl, polyester, linen and more. Some features excellent breathability, and some may have good performance in waterproofing or durability. Therefore, understanding the fabric differences will be a great help before choosing the seat cover materials. Here is a guide of car seat cover materials you may need.
Types of Car Seat Covers
Fitting condition is the most important concern when buying seat covers. There are three main fitting types you can choose from.
1. Custom Seat Covers
A custom seat cover is precisely measured, cut, and stitched to fit your vehicle's make and model perfectly. It may look and feel as factory manufactured and installed style and design. Custom covers have taken every detail into consideration, from the seat belt, headrest position to seats' controls and side-impact airbags. Quality custom-fit seat covers are the best yet the most expensive options.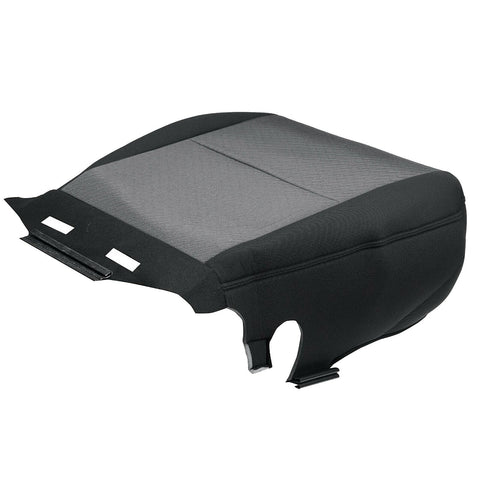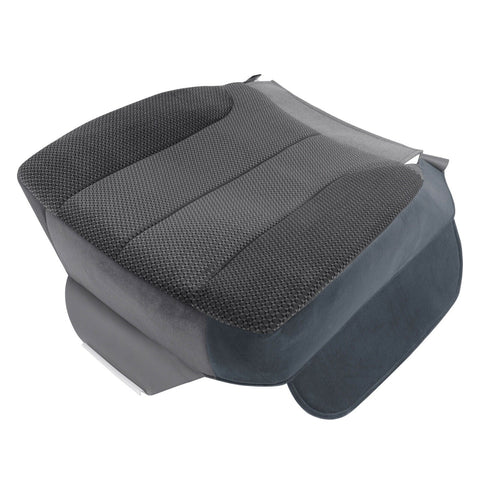 2. Semi-Custom Covers
A semi-custom seat cover is designed for a specific type of car and goes well for seats in similar sizes. It features most characteristics of the custom seat covers. For example, you can find a semi-custom seat cover set that fits sports utility vehicles or a special kind of compact car. Semi-custom covers may not perfectly fit every detail of seats, but they are economical alternatives to the custom fit sets.  
3. Universal Seat Covers
Universal seat covers are those made to fit most vehicles of different makes, models and years. They come in a great selection of colors, patterns and styles. You can install them and switch to new ones easily according to your needs. Most importantly, they are less expensive than custom and semi-custom seat covers.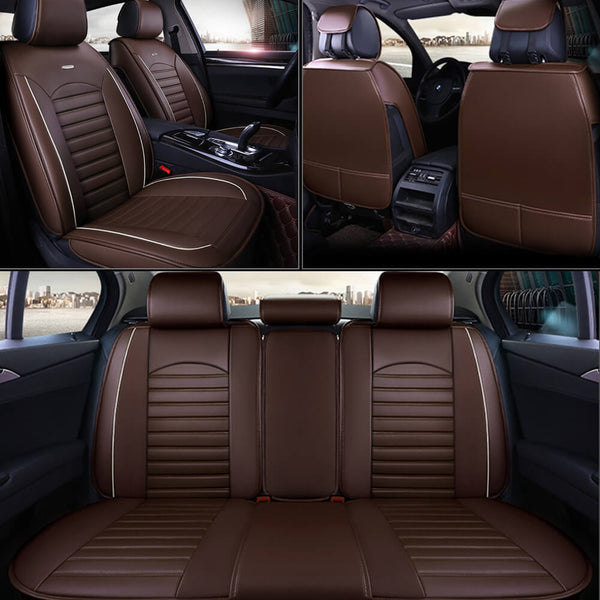 If you'd like to shop for universal seat covers for your car, follow the steps below.
1. Measure Your Seats
Knowing the exact size of your seats can help you choose the seat covers that fit the seats best. Measure and write down the numbers. What you need are: the length and width of the front and the rear seating, the height and width of the backrest, headrest and the size of the armrest (if needed).
2. Check the Seat Cover Size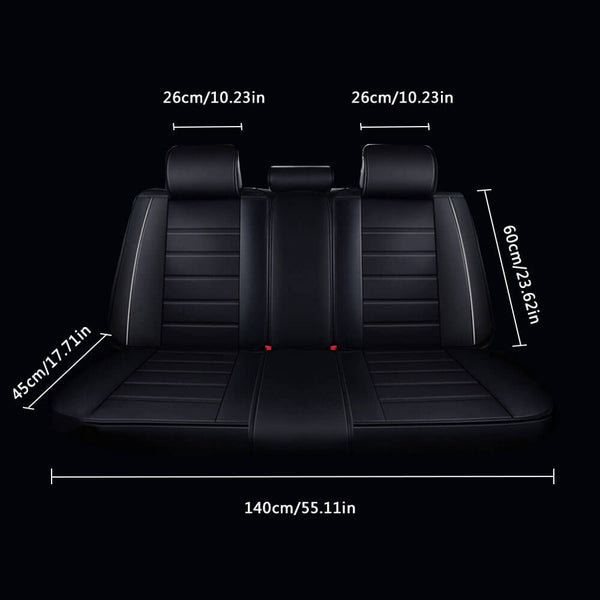 The second step is to check the seat covers size and dimension on the product description page. Generally, they are listed under the specifications. Then you can make a comparison between the sizes of your car seats to see whether the seat covers fit your seats or not.
3. Check the Headrest, Armrest, Buckles, Air Bags Types and Positioning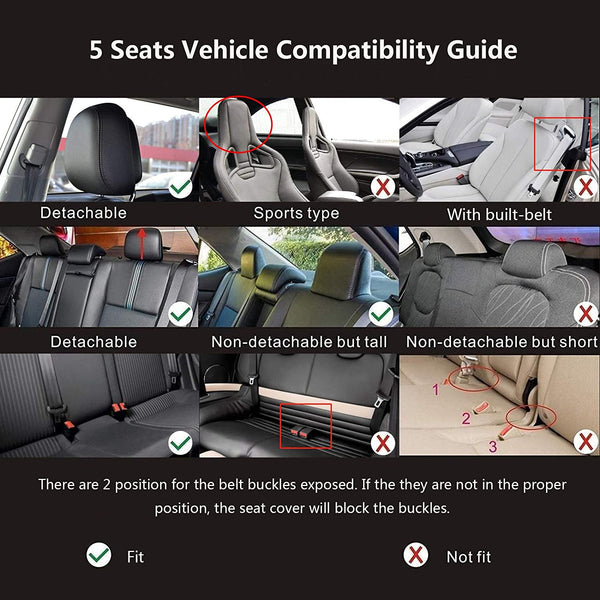 The compatibility between the seat covers and the seats also matters. You need to check the style and position of the headrest, armrest, buckles, airbags, seat belt, and seat control buttons. For instance, if your car features a side-impact airbag, you should go for a custom seat cover set. Or make sure not to buy a headrest cover for a detachable headrest when your seat has a sports-type one.
Color and Design
If you want a seat cover set mainly for styling and improving the car's interior look, you can pay more attention to the colors and designs. Some seat cover sets may match the internal tone, and some may comprehend the external aesthetics. It depends on the overall styling and your personal preferences. There are numerous styles and colors you can choose from.
Budget
Don't forget to set your budget. Determining how much you want to spend on the covers can narrow the options and save you a lot of time. From seat cover materials types to the designs, you can find a wide range of choices of different costs. Choose from reliable brands that both meet the quality and your budget.