Common Types of Outdoor Lighting for Your Porch or Backyard
03 February, 2022
by Jerry W.
Outdoor lighting refers to the light fixtures designed for the exterior of a building or outdoor spaces such as the backyard, garden, street and parking lot. The outdoor lights are used mainly to improve the safety and security, and add aesthetics to the landscapes and architecture. Considering that outdoor lighting is usually exposed to all sorts of weather and used from sunset to sunrise, it's better to choose weather-resistant, and energy-saving light fixtures, such as solar-powered LED lights.
There's a wide range of outdoor lighting fixtures to choose from. This guide is intended to introduce the most common types based on the functions and applications and help you find the perfect light fixtures to brighten up your backyard or patio.
1. Flood Lights
Floodlights are designed to flood a large area with bright light. Their angles are usually widely adjustable so that the beam can be projected onto a specific object or area.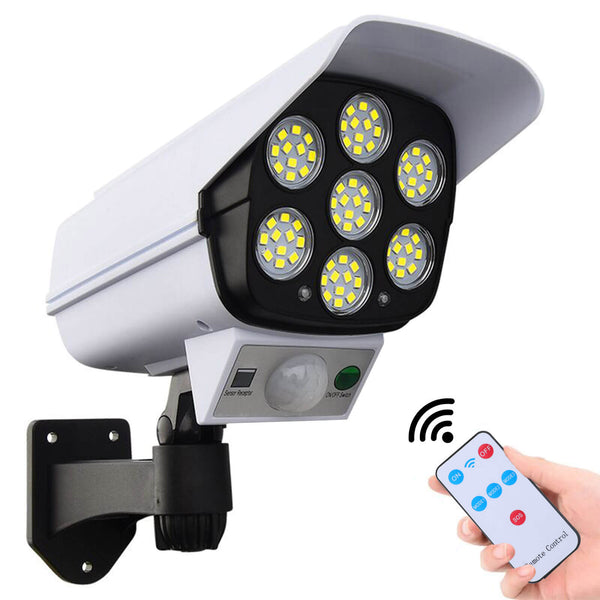 It's not uncommon to use a floodlight to focus light on a fixed object like an architectural feature. Floodlights are also widely used to illuminate large areas, including parks, sports fields, parking lots, etc. It's a great way to light up dark places at night, improving security and safety rates.
2. Motion Sensor Lights
Motion sensor lights, as the name implies, have a motion sensor to detect the movements of humans and creatures passing by. Therefore, the motion sensor lights work mainly as security device.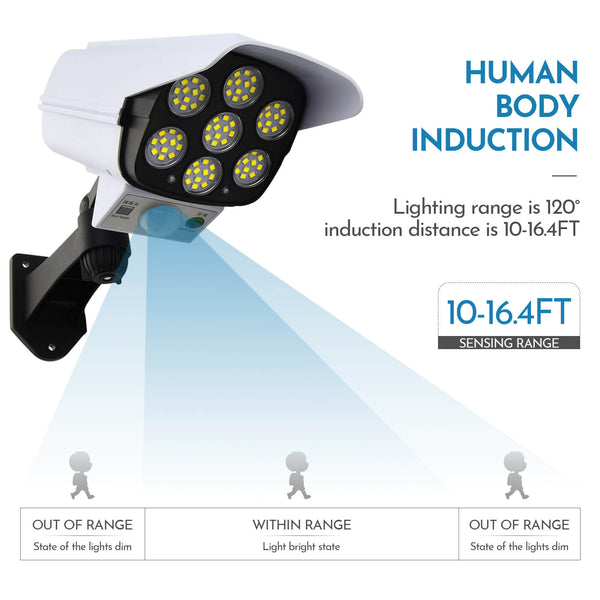 A motion sensor light saves more energy since it only lights up when there's something approaching, and the lighting stays for a short time. It is most effective in areas that need no constant illumination overnight, so you can use it in the garage, driveway, alleyway, front porch, etc.
3. Spolights
Spotlights are versatile light fixtures offering bright, focused lighting for a specific area for safety, wayfinding or aesthetic appeal. So, they can be used as security lights and landscape lights.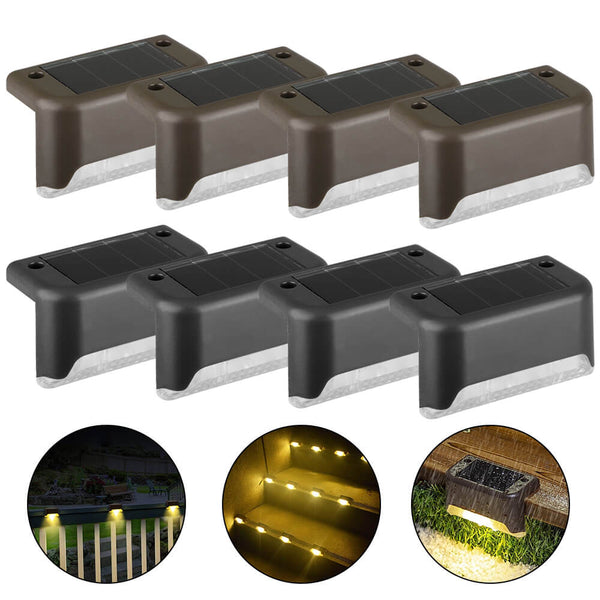 You can use a spotlight to cast extra light on the stairs or the walkway for safety and convenience at night. You may also use it to light any landscape feature for accent lighting such as highlighting, silhouetting, shadowing, grazing, moonlighting, and spotlighting.
4. Lanscape Lights
Landscape lights are spotlights, sconces, lanterns, and globes designed and positioned to serve an aesthetic purpose. They can also improve safety and security.
They are usually less bright and have a more attractive appearance than full-scale light fixtures. So, you may need at least a few of them to highlight a landscape feature or create silhouettes and shadows. Typical landscape light fixtures are wall-wash lights, well lights, deck lights, step lights, hardscape lights, string lights, and various flower lights.
Outdoor Lighting Considerations
Application. To determine what type of outdoor light fixture is the best option for you, you need to consider your goal or purpose. Think whether you need it to enhance the security or highlight the landscape fixture.
Power. Then you need to decide what power source you prefer for the outdoor light fixture. Wired lights need more installation operations and electricity supply devices, especially for floodlights and high-powered light fixtures. On the other hand, solar-powered lights are easier to install and maintain and energy-saving.  
Lighting Modes. Consider the lighting modes and how long you want the light to stay on. Security lights at the front porch, for example, can be a motion sensor light as they just light for minutes when detecting movements. Besides, dusk-to-dawn lights automatically turn on at dusk and turn off when the is rises. Then, of course, you can use a traditional switch-control light, which you can turn on at any time you need with an easy flip.
There's a lot to consider before buying an outdoor light fixture. Apart from what was mentioned above, there are many other factors such as the lumen, color temperatures, bulb types, physical construction, and installation position. Check the detailed specification of the potential options and choose the one that meets all your needs.